Viewing your Form Submissions
Form submissions are stored in the [Form Name] Submission entity created by the bot.
This entity can be access from your admin menu under Entities.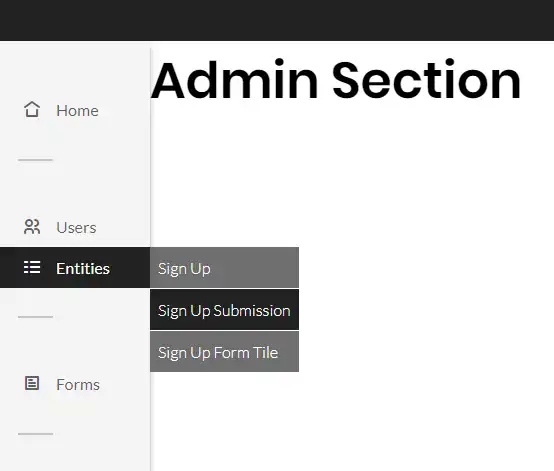 You can click on View, to view the answers submitted by the users. It will render a read-only version of the form that was completed with their answers filled in.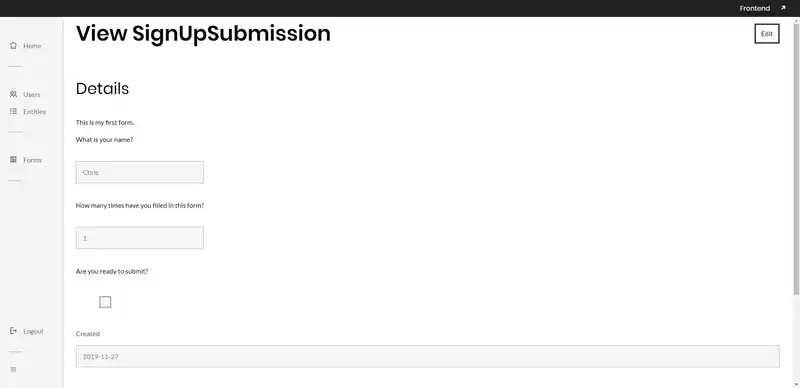 Was this article helpful?