---
On a brisk winter's eve, tucked cosily into the boulevard room of the Brisbane Convention and exhibition centre, 4 Codebots legends navigated their way into the 2018 iAwards Gala Dinner. Hosted with some good humour, outstanding guest speakers and some overly sweet desserts, the room was filled with Queensland's most outstanding innovation entrants.
Celebrating 25 years of innovation in 2018, the iAwards is an awesome night that showcases digital success stories in Australia.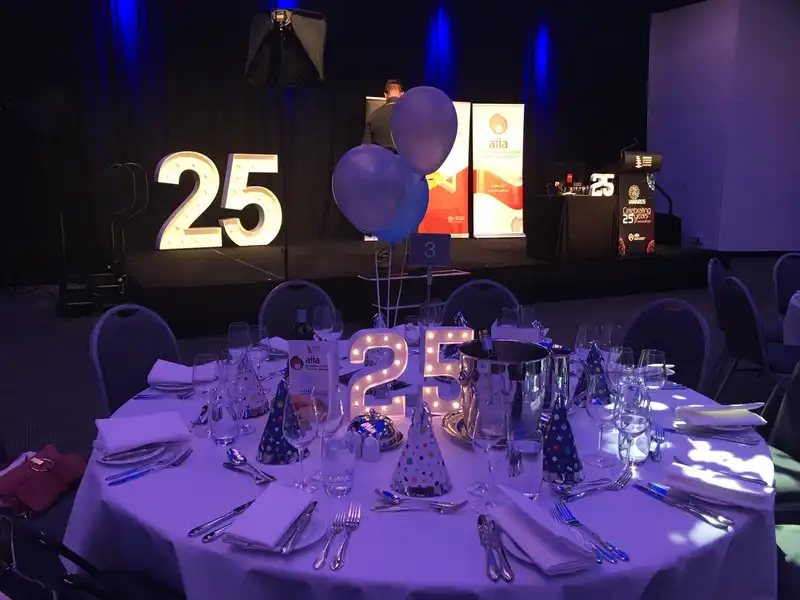 Attending our first iAwards gala dinner was a night for Codebots to shine. For every category entered, our Codebots Platform gained itself star stage presence, walking away with 2 wins and a merit; the IAwards 2018 Start Up of the Year, Infrastructure & Platforms Innovation of the Year, a merit in the Business Service Market sector.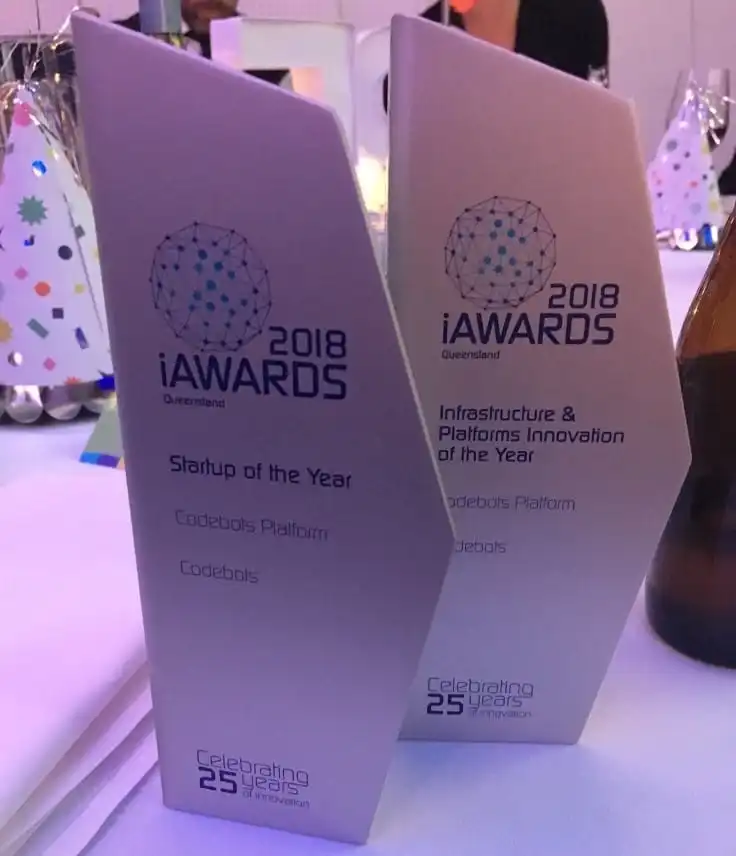 Atlassian won the iAwards "Startup of the Year" in 2012 for their Jira platform. Hopefully we can follow in their footsteps to success and see Codebots on the same level as Atlassian in a few years time! For now, it's time to step back into reality and get back to paving our own path to success.
Guest speaker, Superloop founder and super entrepreneur Bevan Slattery spoke about his own successes and challenges. He said, "When times are tough…persist, persist, persist!"
Ministerfor Innovation, Kate Jones, spoke like a true leader and advocate for innovation in Queensland. We had a chat to her after and she even offered to come open our new offices.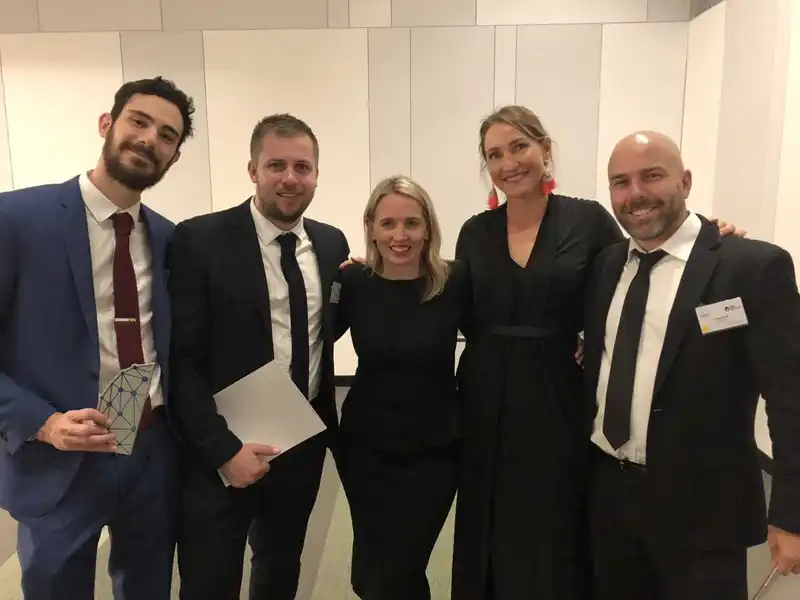 The team hanging out with Minister for Innovation, Kate Jones, after receiving our awards.
This industry recognition and support came at the perfect time for the Codebots team, giving us that extra boost to push through our next phase as we move toward public launch.
CSIRO, Buckham & Duffy, Your Digital File, Villanova College, The Osler Clinic Portfolio and V2i Realtime were the other major winners on the night, recognised for amazing projects in areas such as 3D Mapping, file sharing and rehabilitation.
A massive congratulations to to all the other award winners, it was so great to see so many students gaining recognition for their amazing innovation projects.
Wishing everyone luck at the National iAwards in Melbourne, August this year. We'll see you there!
Special thanks to the Queensland iAward Sponsors.
---