Give your development team
A Competitive Edge
Join the Codebots Delivery partner program to elevate your organisation's potential.
Apply Now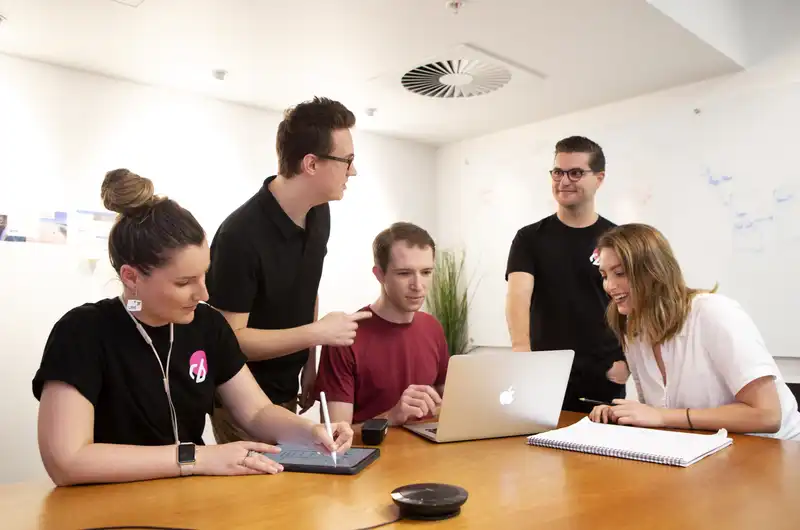 Open doors for your sales team
The Codebots technology gives your sales team the competitive edge when pitching to clients.
Increase your profit margin
Codebots can be utilised by developers of varying skill and experience, allowing you to maintain balanced teams.
Develop high quality projects with more certainty
Codebots can write approximately up to 86% of the source code of an application, allowing your team to focus on delivering your clients' vision.
Deliver source code as part of scoping with your design team
App Studio allows you to model out the information architecture during scope, which can be used as the foundation for development.
Enhance your teams creativity through collaboration
App Studio allows real-time collaboration, enabling your development team to visualise the projects and build effectively.
Why become a Codebots partner?
No joining fee
We will provide an extended free trial as necessary for your teams to determine whether Codebots is the right fit for your organisation and your clients.
Pre-sales & GTM support
Our team can help pitch Codebots to your clients, along with any co-branded marketing collateral, sales scripts and campaign discounts.
Priority support
The Codebots support team will be available to help set up your application in App Studio and any additional AI Lab bots, to ensure your development team hits the ground running.
Early access
Early access to beta environments and an extended trial of AI Lab.
Delivery Partner Application
Book a meeting with our team for an introduction into what Codebots can do for your organisation and clients.
Once you've attended the meeting with our partnerships team:
Ensure your team completes their due diligence to guarantee Codebots is the right fit

Codebots can provide any pre-sales marketing and support for your team

Sign any agreements that need completing and answer finals questions and queries

Codebots support will be available for setting up an AI Lab bot and App Studio models